Stacking Rings; the series concept.
These rings consist of multiple bands that are worn together as a group. Each band can be Silver, Gold or Platinum. The two outer bands are usually a smooth finish and form 'book-ends' to the rest of the group. The central bands can be textured, smooth or patterned; sometimes with stones mounted on them to form a coherent and exciting combination of form, pattern and colour.
Stacking Rings; patterned bands, without stones:
The first Stacking Rings that I made were simply collections of bands without stones. They originated from wire pattered rings found in Middle Eastern and Pacific jewellery cultures. I set about de-constructing these rings into separate bands each with either smooth forms, textured surfaces or wire patterns that could be worn together in different combinations.
---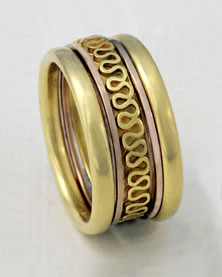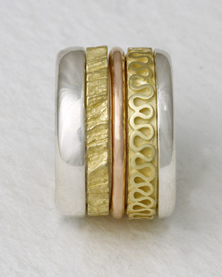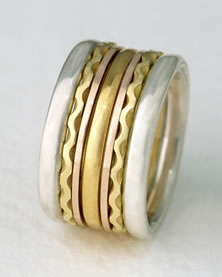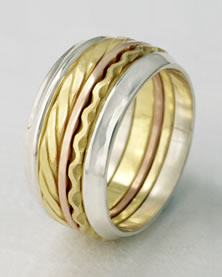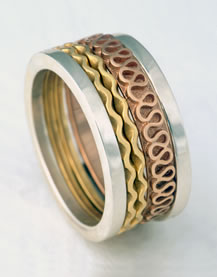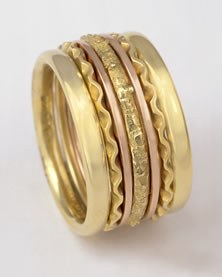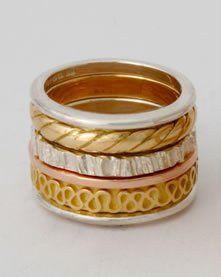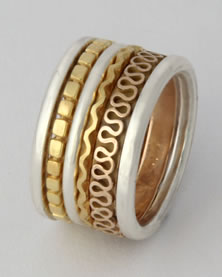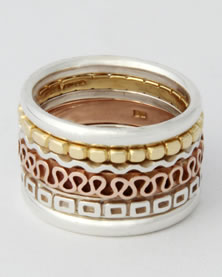 End of this selection