Loop Rings.
These rings have been developed from the earlier Pierced Ring series. The motivation for this new series was the desire to allow larger stones to be set in a band with a maximum width of approximately 12mm.
Development of the Loop Ring series.
Three versions of the Loop Ring evolved; one with a (symmetrical) geometry with loops extending to both edges. The second has loops predominantly on one side, (non-symmetrical), the opposite side having a straighter edge enabling it to be be worn along side a separate band; as in image four. The third option is a smaller and more delicate version of the non-symmetrical ring as shown in image seven.
---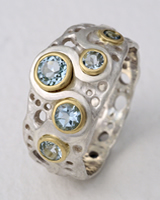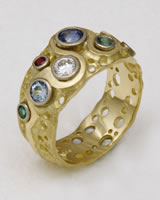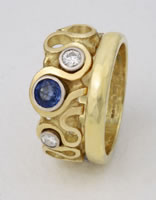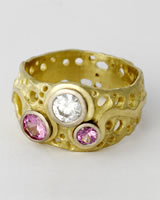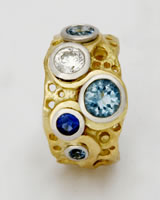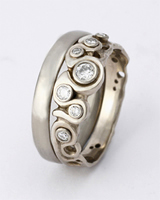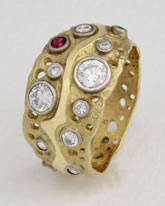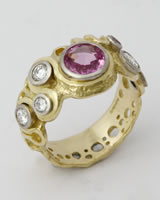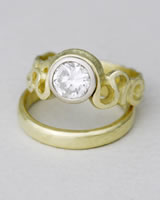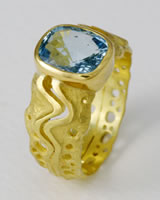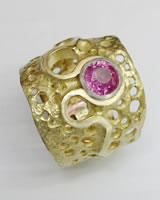 End of this selection