Pevsner Rings.
This ring design originated in response to a request from a Mr Pevsner for a ring that would flaunt the natural beauty of his stone.
The original design brief:
Mr Pevsner had a large rectangular Smokey Quartz stone that he had bought with his partner whilst in India. The stone was quite large and was of great sentimental value to them both. The brief was to design a mount that would display the stones inherent qualities whilst avoiding traditional claw settings. Later versions of this design also catered for large opaque cabochon cut stones such as Turquoise or Chalcedony. I asked him if he would mind me using his name to describe this series of designs and he was delighted with the idea.
---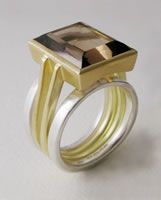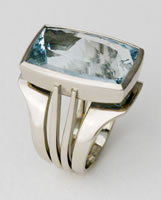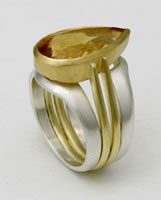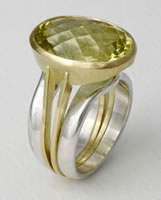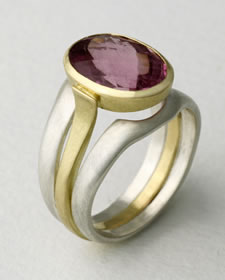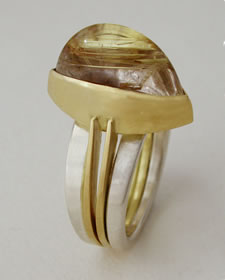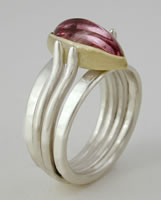 Pevsner Rings with cabochon cut stones.
Some more examples of the Pevsner style ring, adapted to take large cabochon cut stones. These examples are just a few of the possible cabochon cut stones of semi-precious material that could be used.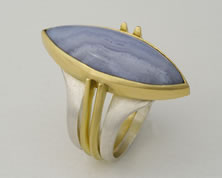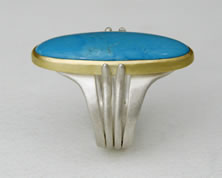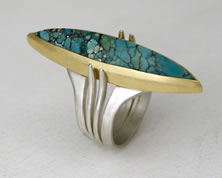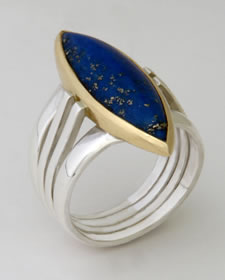 Saturn Rings
Later versions of this design were adapted to create large saucer shaped disks containing a cabochon cut stone. These became known as Saturn Rings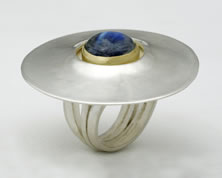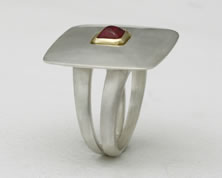 New Pevsner Ring specials.
These are some of the commissioned and more exotic examples of client led commissions based on the Pevsner style design.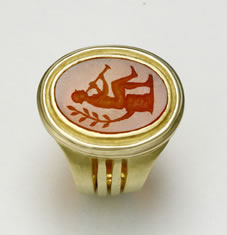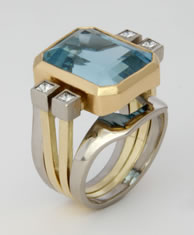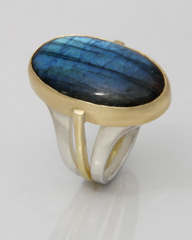 End of this selection