Engagement Rings / Wedding sets - a brief history.
The traditional purpose of the engagement ring was to announce the intention of marriage and dates back to ancient Roman times. In those days two rings were given; one in gold to wear in public and another in iron to be used when conducting household chores. However, I wouldn't recommend suggesting that as a option these days.
In the late thirties the diamond engagement ring was popularised by De Beers who arguably created the most successful ad campaign ever. Diamonds, however are still popular, along with fancy Sapphires, but the concept of the engagement ring has now become much more relaxed. I like to think that this is reflected below in the diverse range of designs I have made as engagement rings or wedding sets for my customers.
---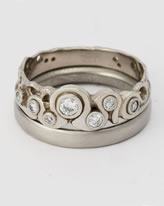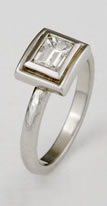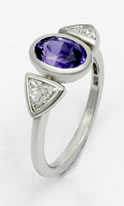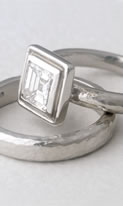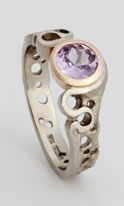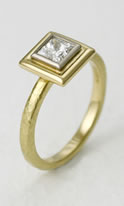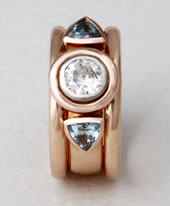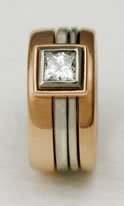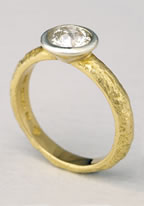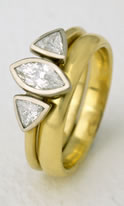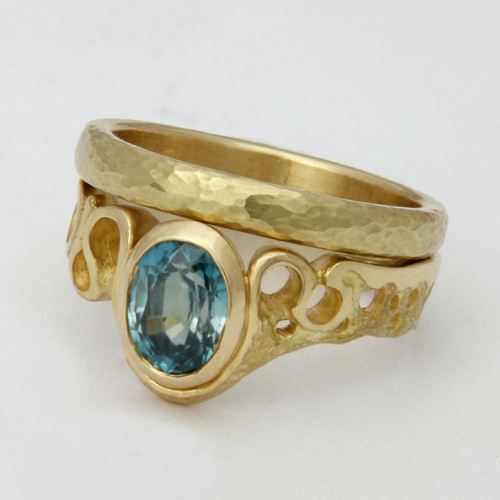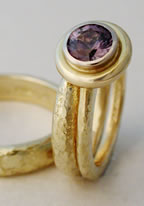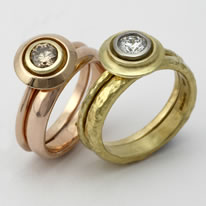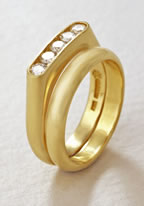 Engagement Rings - a brief history, continued.
One of the issues with a great many engagement rings is that they do not sit comfortably next to a wedding band. This particularly applies to rings with big claw set clusters and some solitaires. However, I feel this is an issue and consideration should be given to each design ensuring that the engagement ring and accompanying wedding band sit elegantly against each other. Some would argue that the two rings together should look more complete than they do singly, as in images 9,12,13,&14 above.
Something a bit different for an Engagement Ring or Wedding Band.
Things have now come full circle; engagement rings and wedding bands have now become expressions of individual taste and lifestyle, as well as the symbol of love, loyalty and fidelity. The selection below would indicate that couples want something different to the mass produced choice one increasingly finds in large retailers.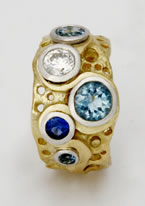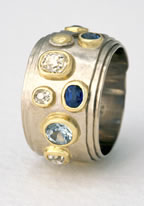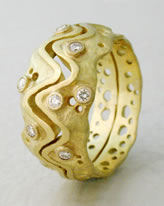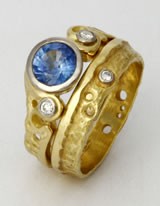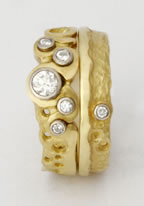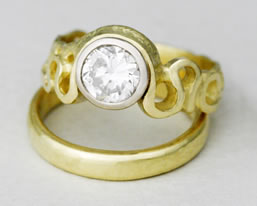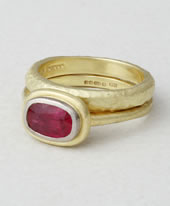 End of this selection.