Symbol Necklaces.
It was whilst studying the forms and talismans used in the tribal jewellery of Africa that I came across an abstracted symbol of a female figure. It originated from the nomadic Tuareg of North Africa. I worked with this symbol and developed others that would relate to it in size and form. I then used these in combinations to form a variety of necklaces and drop style earrings. The flat areas of the symbols are planished to give them a slightly convex form and impart surface interest to the metal. They can be produced in silver or gold with the option of spherical or rondelle style beads in: Agate, Lapis-lazuli, fresh water pearl, Garnet, Turquoise and numerous other semi-precious stones. There are a number of Symbol Earrings to compliment these necklaces.
---
Two examples of the Symbol series in Silver and 18K yellow gold.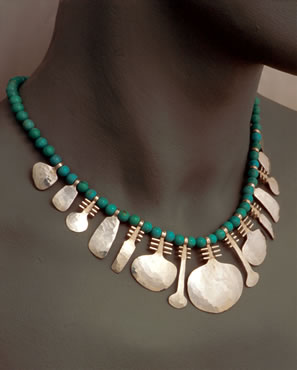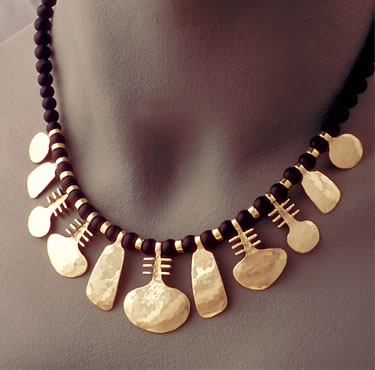 A medium sized examples of the Symbol series in Silver.
Two medium sized examples of the Symbol series in 18K yellow gold.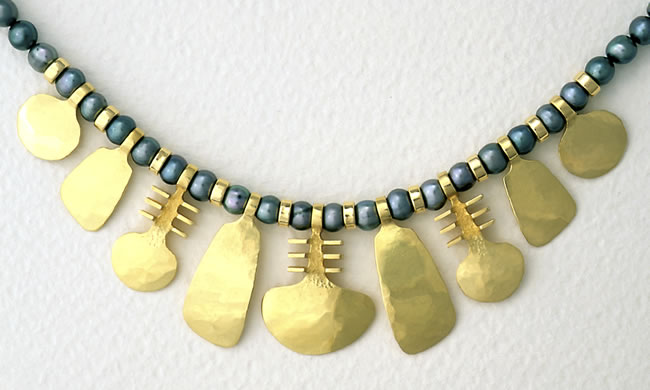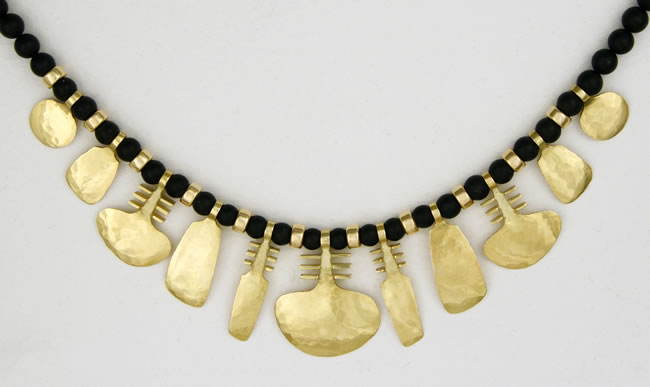 Three examples of smaller Symbol Necklaces in silver.
Five and seven piece necklaces with a selection of different semi-precious stones.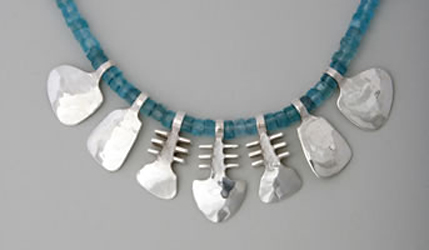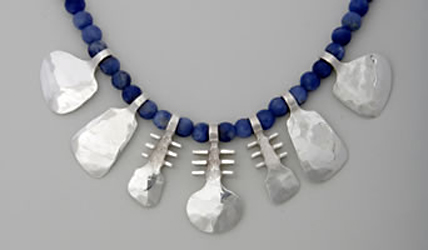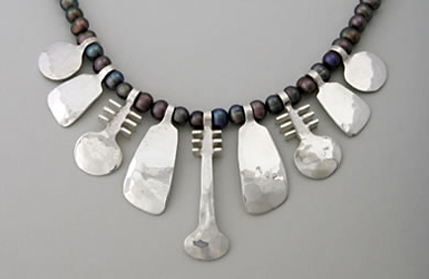 Some examples of larger Symbol Necklaces in 18K yellow gold and Silver.
These necklaces have eleven or more symbols in either silver or gold and create a very dramatic neckline.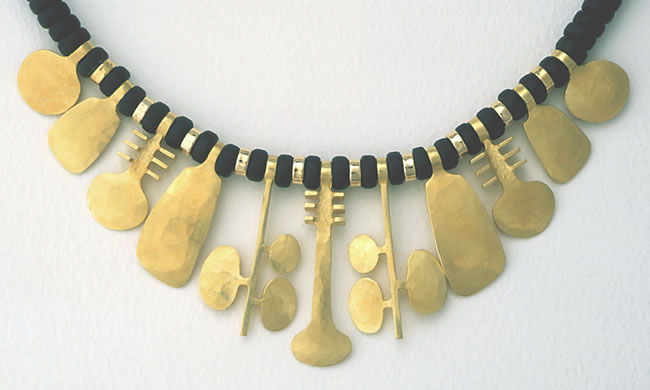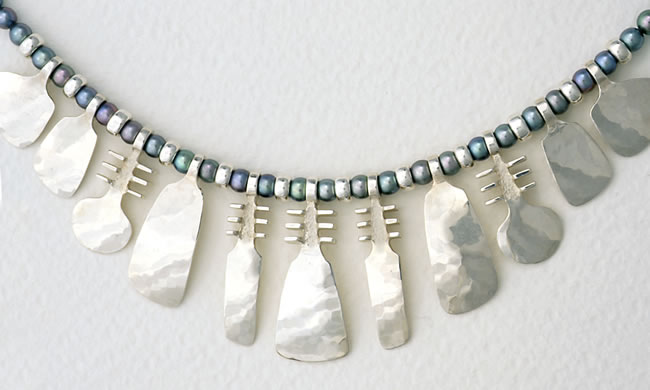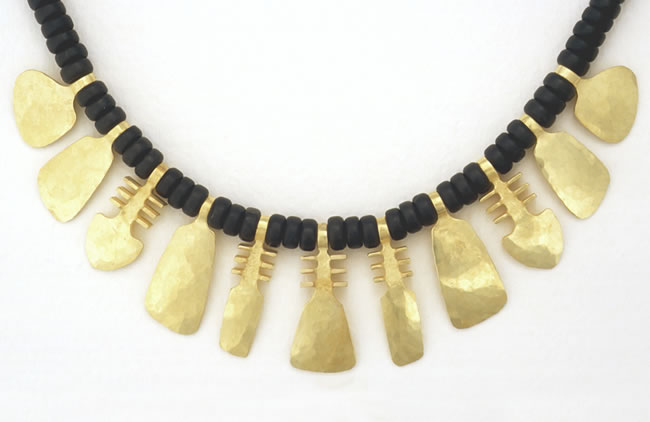 End of this selection.