Munich-muse Necklaces.
These necklaces were designed to show off a special semi-precious stone, often bought from the Inhorgenta jewellery and stone fair hosted in Munich. The main pendant forms have a number of variations and can be suspended on beads, chain or precious metal cable. They are partly influenced by forms used in ancient Peruvian gold artefacts called Tumis. These were blades made for medical use or for cerimonial festivals. However, I have developed a number of variations to the shape, the surface treatment and often the method of construction in this series of necklaces.
---
Munich muse necklace in 18K gold with pink Tourmaline and Aqua-marine beads.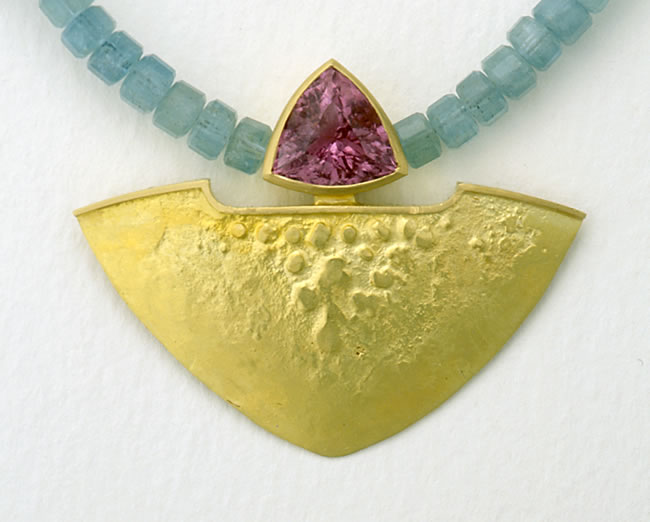 Munich muse necklace in 18K gold with Diamonds of various sizes.
Necklace commission by Sarah with recycled coral from legacy jewellery.
This necklace was commissioned by a client who loves large necklaces. She wore this piece on her wedding day.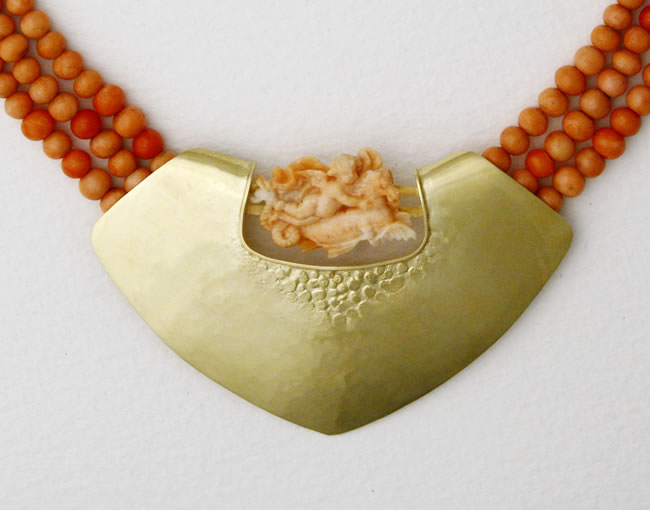 Some versions of the Munich muse series, incorporating Lapis-Lazuli.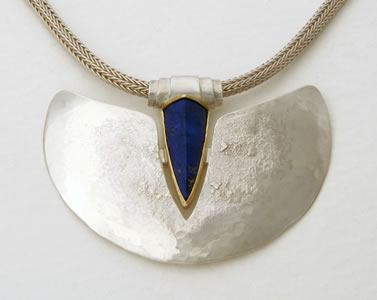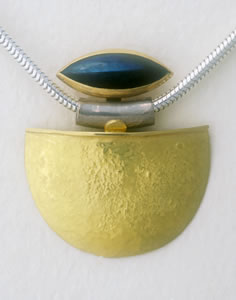 Silver Munich muse Necklace with Citrine set in 18K gold.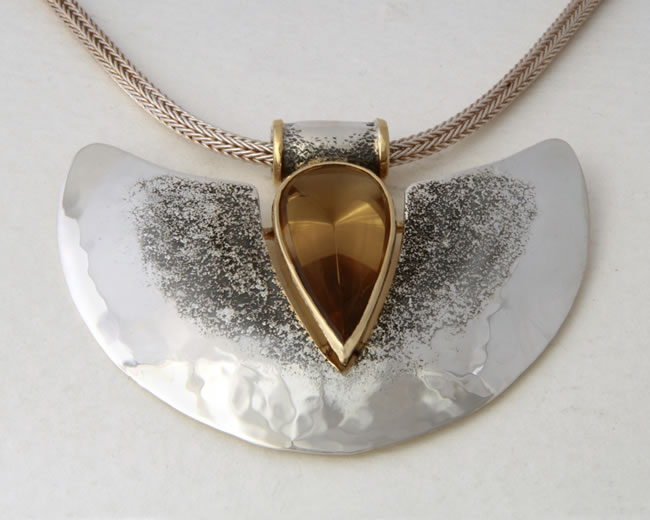 Some early versions of the Munich muse series.
These were some early versions of the Munich series, combining simple forms or complex combinations of graphical elements.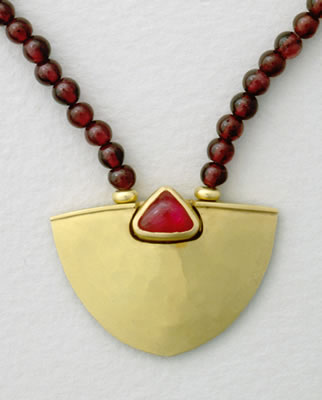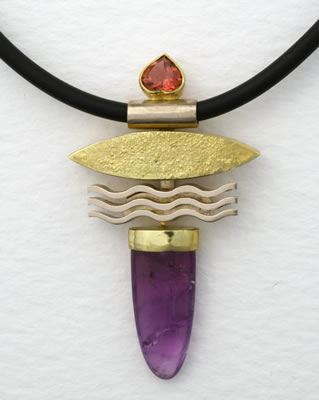 Munich muse series with experimental sculptural elements.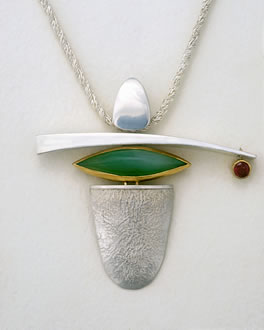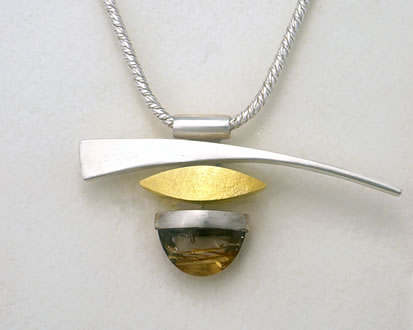 Necklace in 18K gold with a natural pink Spinel on a silver foxtail chain.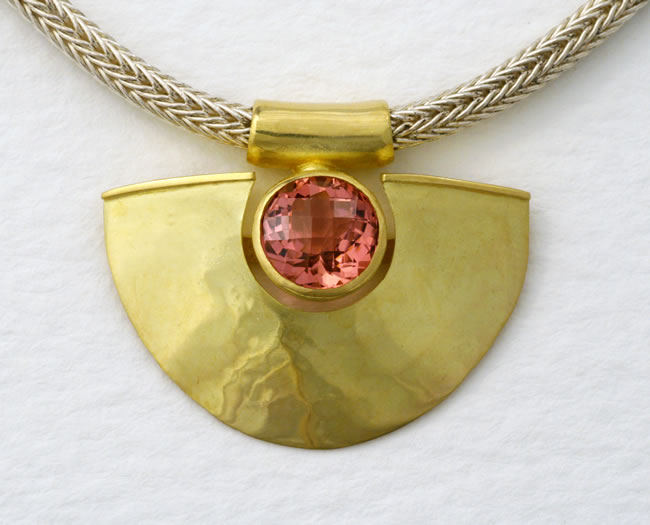 Totally gold Munich Muse necklace with a green Tourmaline.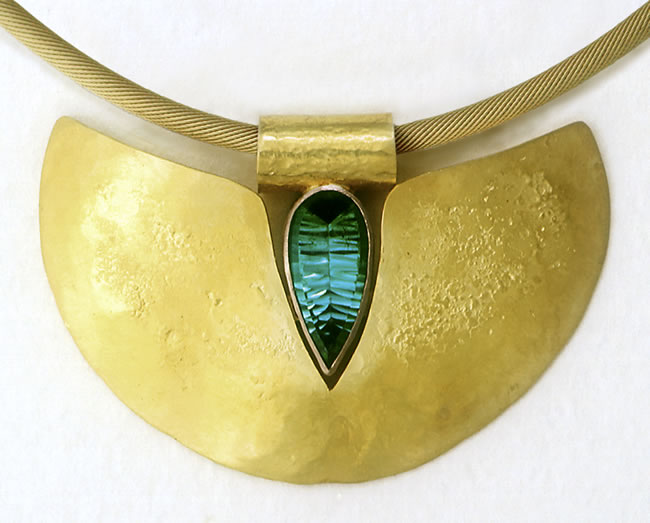 A specially commissioned, Munich muse necklace for Lucy with a beautiful chequer board cut Citrine.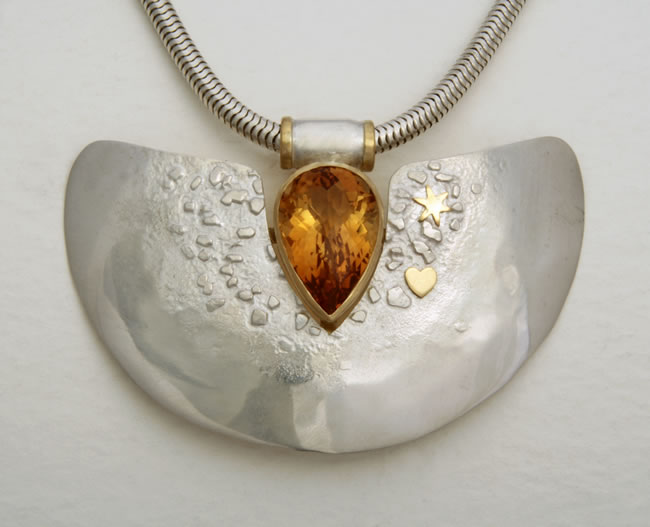 Necklace in gold with Aqua-marine.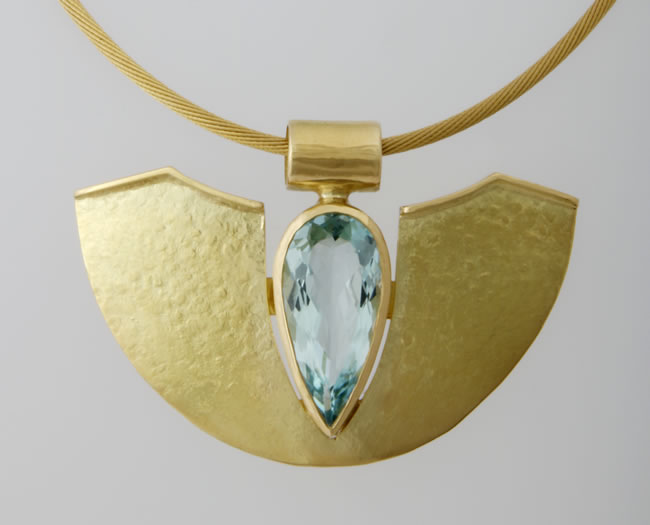 Necklace in silver with an Amethyst stone.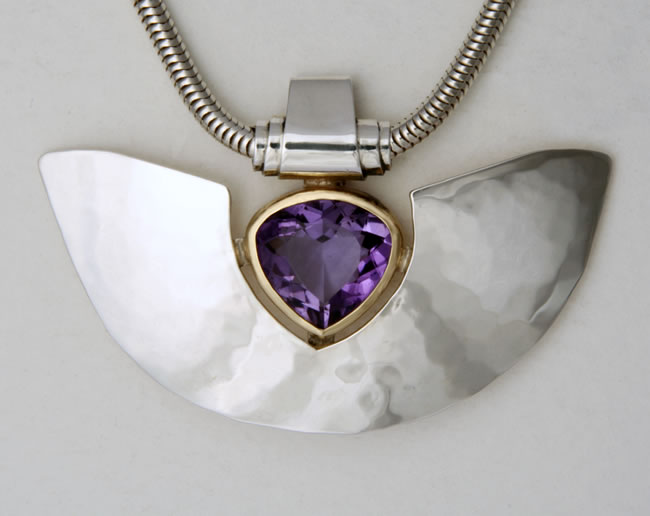 A large silver necklace with Turqoise central stone and Aventurine beads.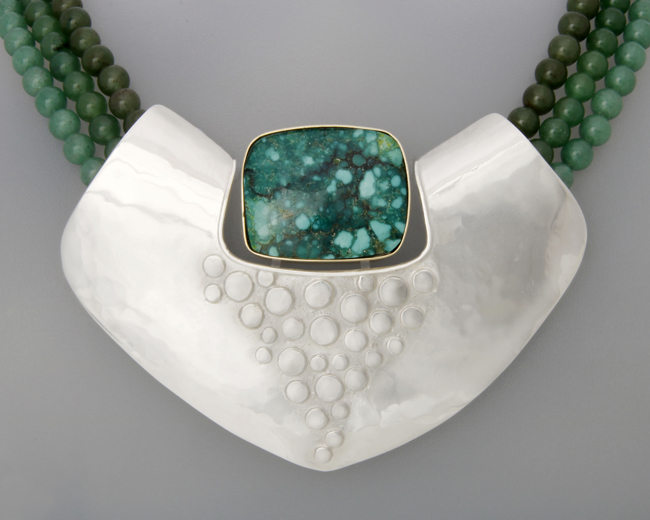 A large necklace in silver with marine motifs in 18K yellow gold .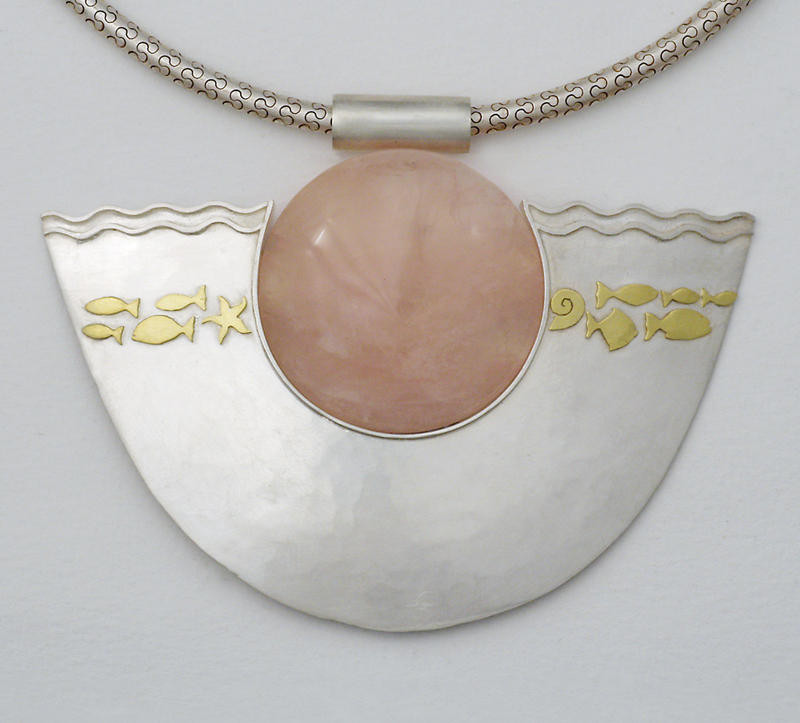 A medium sized necklace in 9K yellow gold with oval Citrine stone commissioned by Jennifer.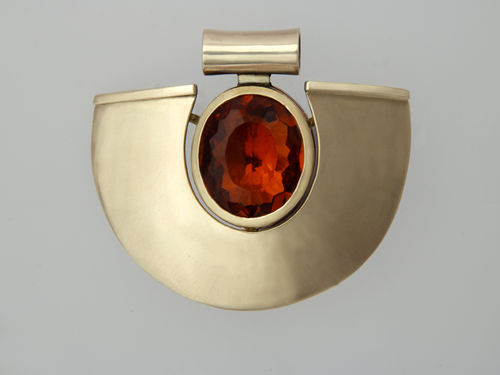 End of this selection.