Other necklaces that do not fall into a general ongoing theme.
These necklaces often come about because of a spontaneous purchase of a string of distinctive beads or the acquisition of a set of legacy stones. Or sometimes as a result of a line of exploration for a new technique or design theme.
---
Two very large necklaces.
These two large necklaces are one off pieces designed around a set of large beads, bought spontaneously in the past and may not be exactly repeatable.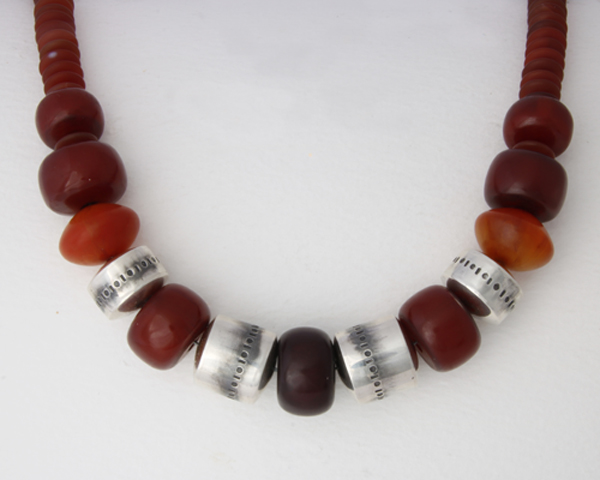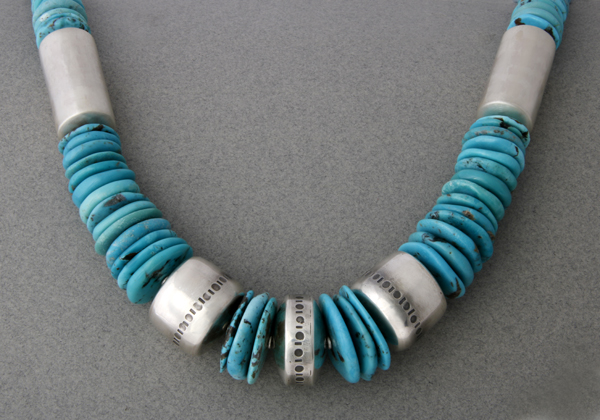 A large silver necklace.
This large necklaces was a one off pieces designed in silver. It was inspired by my marine themed pieces; the pierced work in the necklace sections evoked by the erosive nature of the sea.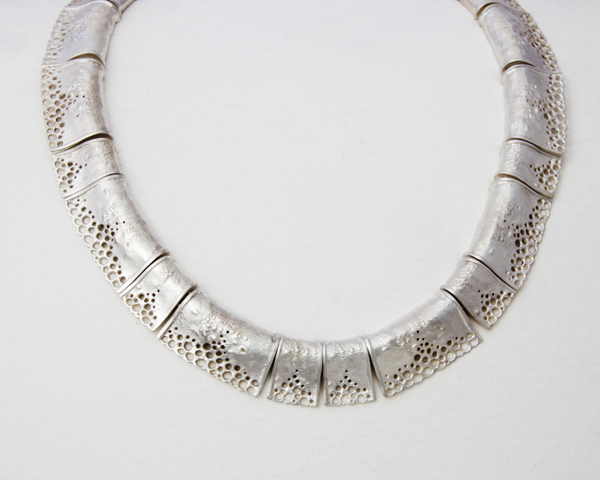 Two versions of silver 'Tumi' shaped pendants.
These two pendants were designs to show off a largish but not expensive stone. The silver surround was designed to encompass the ends of the chain or beads.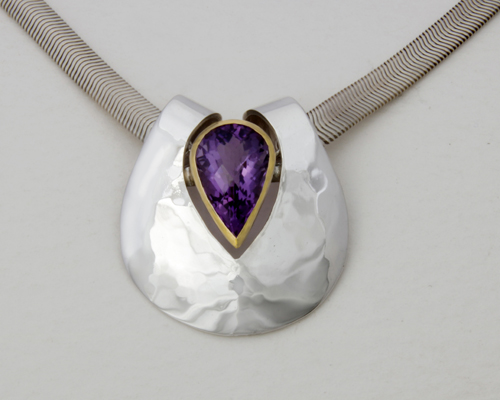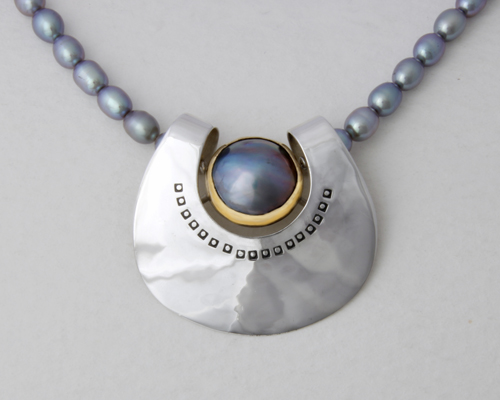 End of this selection.