Drop earrings with French wire hook fittings.
This is a new series of drop earrings which consist of a top in 18K gold with French ear wire style fittings. This also has a secure device for retaining the end of the wire hook. I have experimented with a variety of stones for this design; some examples can be reproduced, although some of the stones used are unique pairs and cannot be repeated.
---
A collection of drop earrings with French ear wire hook fittings.
The range of options for stone shapes and material is obviously huge. See details for each example: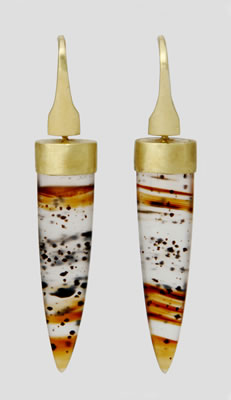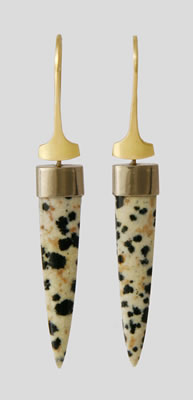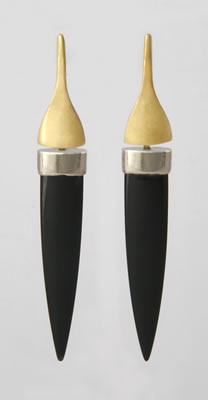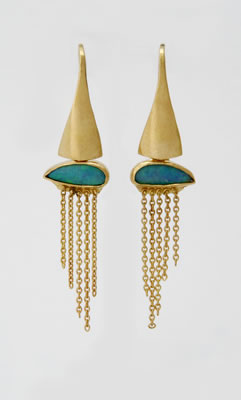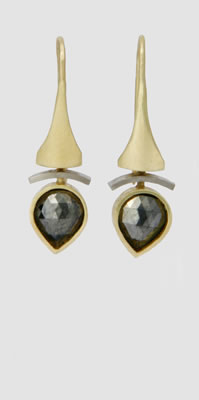 Examples of drop earrings incorporating smaller stones.
The same tops as above but with additional gold detail above or below the stones.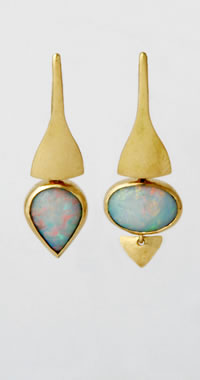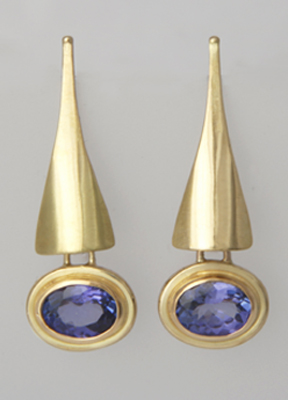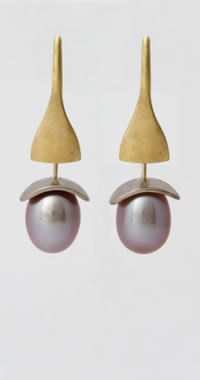 End of this selection.